SMIT's experts are active all over the world, using innovative technology and state-of-the-art equipment to make sure all salvage projects are carried out safely and sustainably. No challenge is too large or too complex. We have a vast fleet of dedicated vessels and specialist equipment available and experienced salvage experts in every discipline.
Project highlights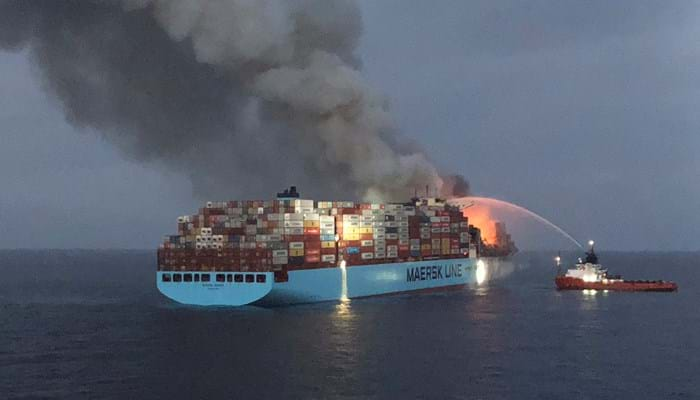 Salvage of the Maersk Honam
On 6 March 2018, a major fire broke out in one of the forward cargo holds of Maersk Honam, a 2017-built Ultra Large Container Vessel with a capacity of 15,262 TEU. At the time that the fire broke out, the vessel was in the Arabian Sea at approximately 900 nautical miles southeast of Salalah, Oman and on its way from Singapore to Suez with a cargo of 8,000 containers.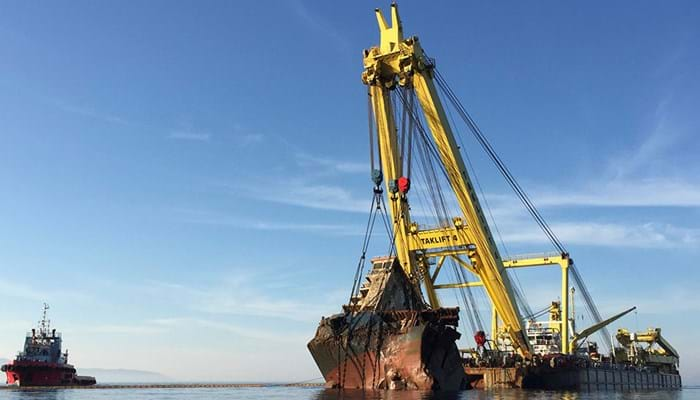 Cabrera wreck removal
On Christmas eve 2016, the cargo vessel Cabrera had grounded on the rocks of the Greek island of Andros. The Vessel broke into pieces and sunk to a depth of 34 meters. SMIT Salvage and its Greek partner Megatugs of Piraeus immediately removed the oil from the Vessel and recovered a part of the cargo.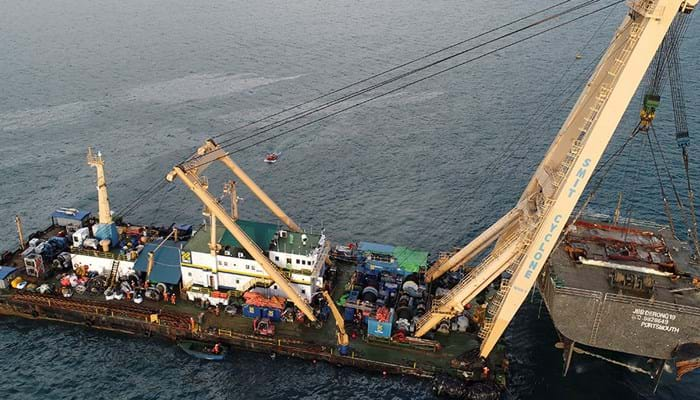 Oil and wreck removal JBB de Rong 19
In September 2017, dredger JBB DE RONG 19 collided with a tanker in the Singapore straits. After the collision, the dredger capsized and was partially submerged. SMIT Salvage was contracted for the initial response to recover any pollutant material as well as for the complete wreck and debris removal.